Seeing the forest for the trees in sustainable travel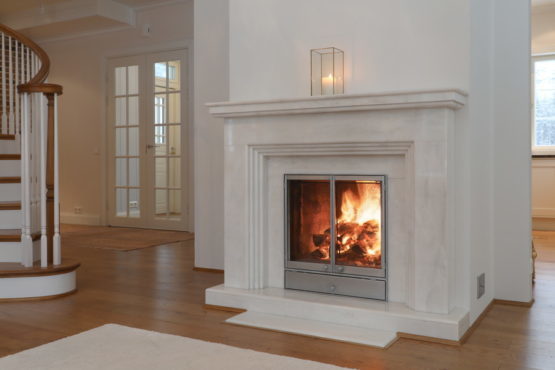 Precious Energy
Our buildings save energy, thanks to extra thick insulation all over. Triple glazed windows keep chill out. Ground and air heat pumps cut 70 % of the already low need of heating energy. The fireplaces burn renewable locally sourced wood.
Drive smoothly
Temperature controls adjust every room. Recovered exhaust energy heats intake air. Energy-efficient lighting and appliances spare their share.
We cannot but cause some emissions, because we transfers guests, makes tours and has other necessary vehicle use. Even so, our people aim at sustainability by minimizing mileage and having smooth driving habits. Whenever feasible, any transportation should be a byproduct of moving something else. A transition to electric vehicles is our future too.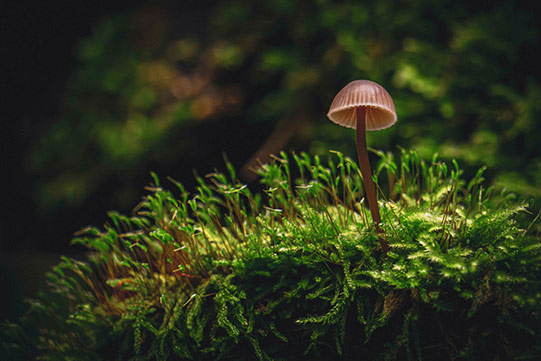 From Carbon Foot Print to a Storage
We buy only green electricity and saving it further compensates CO2 elsewhere. We use no fossil fuels at all for heating. On the contrary, our forests absorb carbon for sustainability. The annual amount equals 250 tons of CO2. We compensate around 500 two-way flights for our Central European guests or 250 for East Asian visitors. Be an early bird and make a sustainable travel!
Build for future
Our buildings last longer and they require less renovation. Wooden structures absorb tons of carbon and are healthy. Our special roof materials keep water out for generations. We avoid building new, as it should be far better to upgrade existing properties in a remote village. That strengthens cultural sustainability too.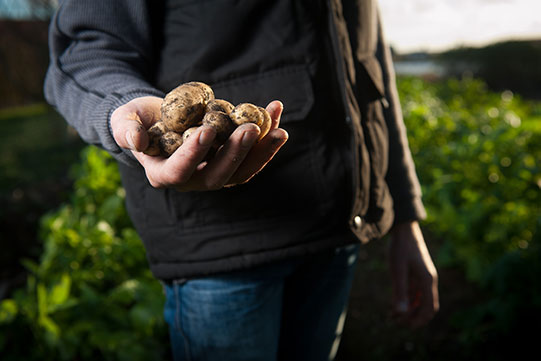 Short Waste Streams
Arctica Estates prefers getting food straight from the surrounding nature and local producers. The quality and safety remain in our hands and spoiling is no problem, because we avoid long shipping. We minimize food waste and distribute any deliverable food surplus locally. Unusable leftovers go to a compost on the spot. We trust our guests will readily endorse sustainable travel at Villa Cone Beach.
Quality lasts
Overall, we minimize use of plastics. The whiteware, glassware and cutlery come from Villeroy&Boch, because we want to avoid disposable items and we value long lasting quality. We observe new facts about sustainability and old practices shall go.
All our estates have up-to-date waste water treatment facilities and practices. Nothing goes to the lake nor leaks into the ground.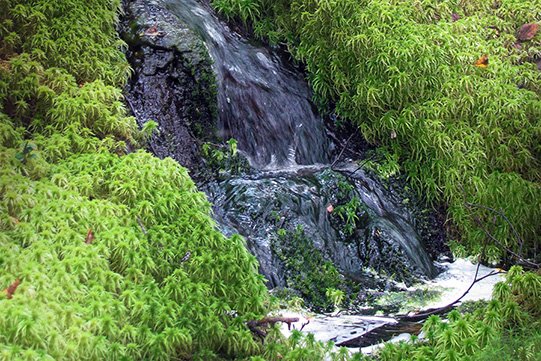 Water from Natural Spring to Tap
Arctica Estates water use is most sustainable. The high standard remains, because the municipality handles and quality controls the system. Our tap water is absolutely free from processing. Surely it is delicious. As it is purer, too, than bottled waters, you may want to leave ordinary plastic bottles at home.
Drink from tap
The water flows from one of the hundreds of natural springs deep in the forest. The rest of the springs are protected by law. There can't be microplastics in our water. No chlorination nor ground water contamination takes place either. Our water is abundant. The excess supply flows from the spring to a nearby protected lake. Sustainability is the word here too.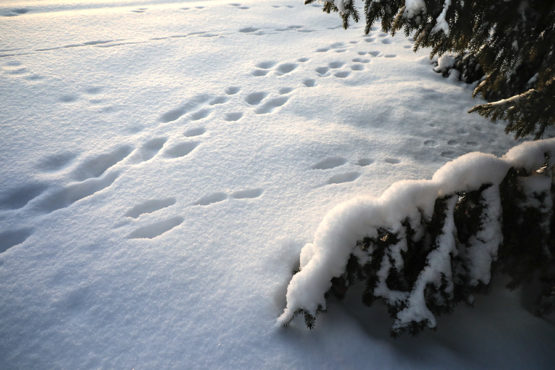 Nature was here before us
Sustainability requirements and deep rooted ethics tell us to respect fauna, flora and non-living nature. Our visits to the wilderness shall not leave any harmful signs. We avoid causing noise and disorder. When we get to forest caribou safaris, we practice sustainable traveling and monitor from vehicles. Wild animals need all their energy to survive and not to flee from us.
Listen silence
Listening to the sounds of nature is rewarding. Wind sighs and birds sing. Cold snow creaks under boots and freezing lake ice wails mysteriously. Sometimes owls hoot or a rare distant wolf pack howls in the night.
At Villa Cone Beach you may hear sounds of silence. One's own blood flow and air molecules knocking on ear drums may be sensed. It can be the once in a lifetime moment for those blessed with good hearing.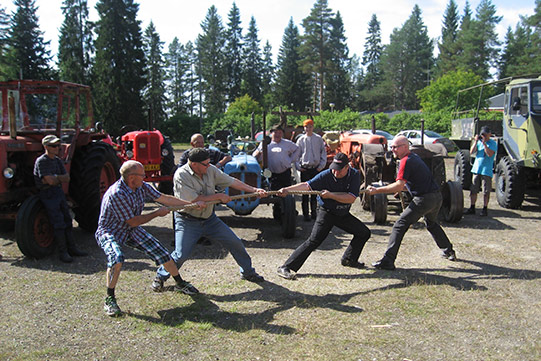 In the Heart of Community
Villa Cone Beach locates in the middle of nature and in total privacy. Yet we are in the middle of the sparsely populated home village too. Our co-operation with the village is firm, and our staff have done thousands of hours of voluntary work for the common good. Locals shall benefit from our sustainable travel actions and development.
Hand in hand
We prioritize local work force, as well as sourcing and hiring locally. The village people are proud of the successful renovation of their village communal building and praise The Finnish Local Heritage Federation for funding. Villa Cone Beach guests can connect through the local fiber optic network built by the villagers' co-op.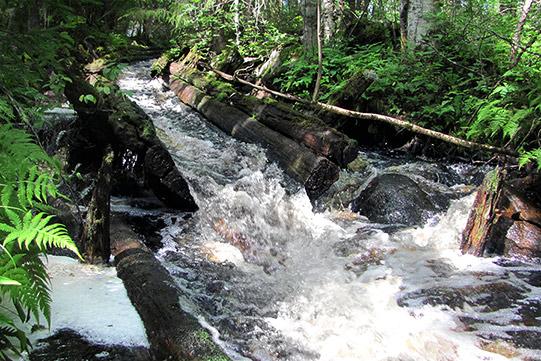 Deep Breath of Cultural Heritage
Arctica Estates region is changing and many things strengthen cultural sustainability. Local cultural events, anything from traditional ones to occasional chamber music concerts, are very important to us. We promote protection of historical cultural features and we time travel to the past. Unwritten stories and tales move forward. Surely our home food can be called heritage food.
Learn from history
Archeological sites, old paths and other evidences of hard work are valuable for our identity. We push authorities if need be, because many of the places locate on public lands. A tiny site lays a few steps from Villa Cone Beach. One can only wonder what happened to that family and when, because official records don't tell. Quite likely they faced hard times with happier moments on the beautiful lakeside.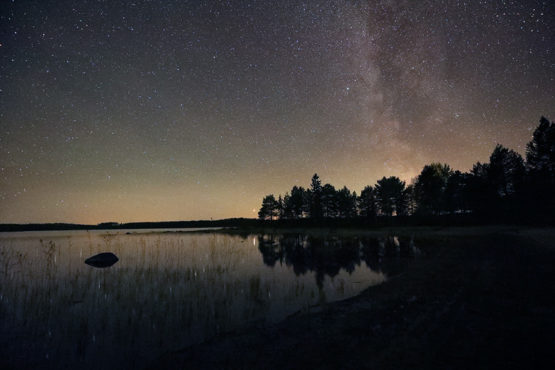 Ordinary isn't enough
Arctica Estates aims at best practice in providing sustainable travel products and in adopting sustainability in general. That is not enough yet. We must be good citizens as the challenges are immense. Also we can expect the others to do the same. The bigger the organizational player the more responsibly it must act when dealing in the area, and the supervisors shall not sleep.
Don't give up
Town planning, land use, mining issues, forest utilization and many other activities may threaten sustainability locally. We are willing to do our part, if we have any say. If need be, we propose, beg, request or claim.
Any such actions are done in close co-operation with the community and the interests of the weak shall come first here too.